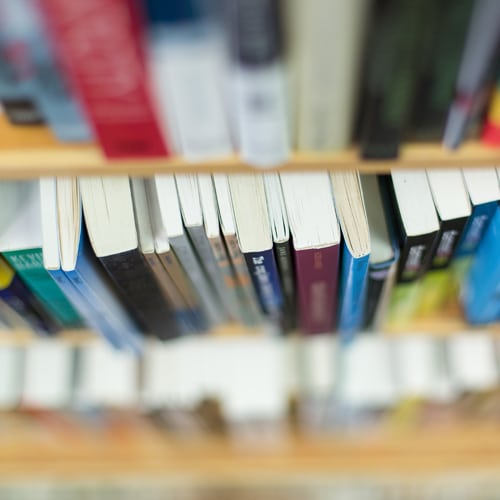 Dropship and Distribution
Distribute your books widely, easily, and inexpensively.
Bookmobile offers a wide range of options:
With dropshipping we fulfill your website orders, mail out your advanced reader copies, or ship new or backlist issues of your journal.
Add online sales and we can list your book on Amazon Seller, where you control the pricing, and on ItascaBooks.com, where you receive a bigger cut of the sale.
And to sell your books through as many channels as possible, including physical bookstore, libraries, etc., choose print distribution to the trade.
About Dropshipping
Bookmobile's mailing services are integrated with our Stacks Printing portal. Instead of shipping all bound galleys, journals, or books back to your offices, we'll store them in our dry, heated warehouse. In Stacks, you'll be able to view your inventory and send out copies at any time.
Huge mailing list? Upload an Excel file mailing list or configure an API feed. Need to send author copies or send books to a bookstore for an event? Place an order or a group of orders manually. You can also combine multiple titles in one shipment. The status of every order and the tracking information is always up-to-date and visible online. 
About Online Sales
Bookmobile enables our clients to sell their books online without the hassle of obtaining and ISBN, supporting a website or shopping cart software, or creating an Amazon seller account.  Sell your books on ItascaBooks.com and Amazon.
About Itasca Books and Print Distribution
We offer print distribution to the trade (Barnes & Noble, Amazon, independent bookstores, libraries, etc.) via Itasca Books. Next door to Bookmobile, we operate our own order processing and shipping facilities–keeping these essential functions in-house enables us to offer highly cost-effective distribution services for publishers and responsive customer service for book buyers.