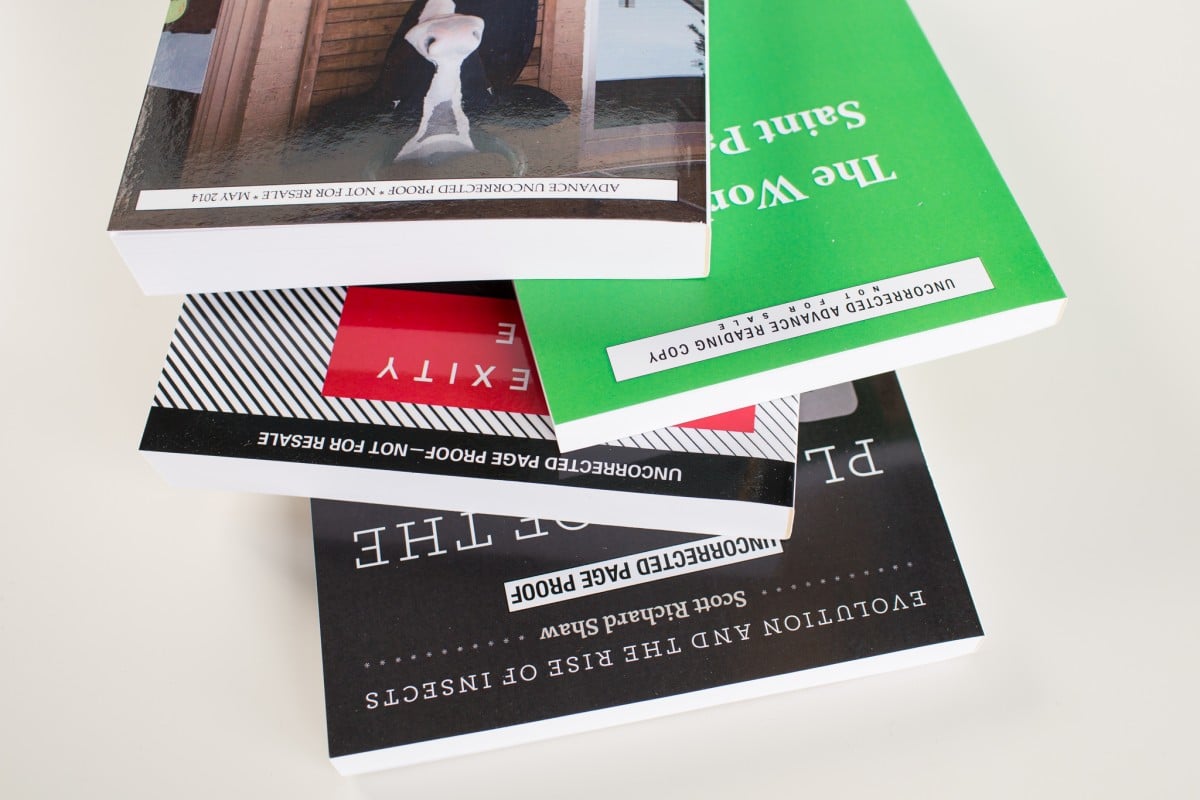 Speedy Printing Services
Our state-of-the-art printing and skilled craftspeople produce bound galleys and advance readers copies for book publishers. Fast turnaround means your new titles are in the hands of readers and reviewers faster, creating buzz instead of languishing in production at a traditional printer.
About Bound Galleys
For bound galleys, as for our other printing services, Bookmobile emphasizes speed, efficiency, quality, and value.
Clients receive galleys of superb quality, but galleys are allowed a 1/8" tolerance. Our state-of-the-art printers produce clean, high-resolution galley pages on white, natural, or recycled paper stock.
Unless clients specify otherwise, Bookmobile assumes that proofs are unnecessary.
Easy Setup:
Upload PDF files to Bookmobile's Stacks Print Run Manager.

Add "Uncorrected Page Proofs" or "Advance Readers Copy" banners to book covers at no extra charge.

Insert publicity contact pages to front matter.

All galleys are perfect bound, with full-color covers or black-and-white covers on colored cover stock.
Options
Gloss or matte lay-flat film lamination is available.

Perfect bind as few as 16 pages as a sampler or a BLAD.

Print the entire interior in color or choose a color insert.

Combine two titles with similar subject matter into an innovative flip book.

Ask us to drop ship bound galleys for you—you can even upload an Excel file drop ship list, along with a letter to insert.
Competitive Pricing:
Bookmobile offers highly competitive pricing.

Free full-color covers on all galley orders.
More questions? Contact us.