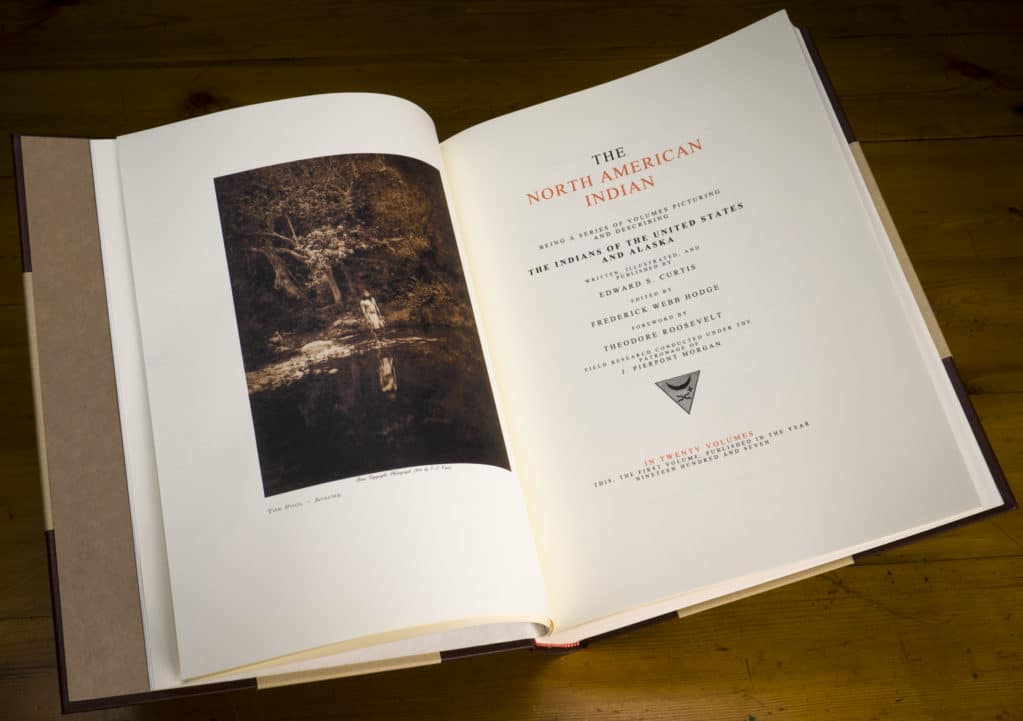 Print
Superb Craftsmanship,
Excellent Price
We can print 50 hardcovers or 3,000 paperbacks. We handle odd trim sizes (portrait or landscape), black-and-white or full-color interiors, or even black-and-white interiors with full-color inserts. Covers can be gloss or matte laminated (lay-flat lamination, of course). Beyond our printing options, our Automatic Replenishment Program simplifies your cash flow management. And we can fulfill your Direct-to-Consumer website orders. Don't see what you need? Ask us. We've been providing book publishers with innovative solutions since 1982.
About Print Services
Based in Minneapolis, Minnesota, Bookmobile began as a design and typesetting production house in 1982. In 1996, Bookmobile began offering print services. Every book that comes to Bookmobile gets the benefit of thirty-two years of know-how and Bookmobile's fanatical attention to detail, quality control, and customer support. Bookmobile works with over 1,000 publishers, including literary presses, university presses, trade houses, museums, galleries, and artists.
Frequently Asked Questions about Printing Services
Q: What does Bookmobile need in order to give an estimate?
A: The basics we need to know are title, page count, trim size, and quantity.
Q: What does Bookmobile need in order to print?
A: After contacting Bookmobile and receiving an order form, clients must send print-ready files, preferably PDF with all fonts and art embedded. 
Bookmobile does not accept Word or Publisher files unless they've been converted to PDF with all fonts embedded. See our print-ready checklist for files here. 
Files are emailed via a Hightail link or an upload to the Bookmobile FTP site (Bookmobile supplies a username and password). Please do not email files. Files over 10 MB will not arrive. 
Once the files and order form arrive, Bookmobile contacts clients with any questions and then starts production immediately. 
Bookmobile emails a schedule and invoice within the next business day. The first half of payment is due before proofs are sent out, and the remainder is due before books ship. To apply for terms, contact your customer service representative.
Q: Is Bookmobile a publisher?
A: Bookmobile is a printer, not a publisher. We do not provide ISBNs. Quotes do not include editorial, design, or distribution services, unless those services are contracted out separately. Looking for a publisher? Bookmobile focuses on serving publishers with ongoing publishing programs. We do not serve individuals or authors directly. We recommend Beaver's Pond Press, Book Architects, and Hillcrest Media.
Q: What other services besides printing does Bookmobile offer?
A: We offer many additional services, such as design and publishing and distribution and fulfillment through Itasca Books. Distribution and design services are not included in the printing quote. See a full list of our offerings on our Services page.
Q: Who owns my book?
A: You do—Bookmobile is only printing it. Any copyright or Library of Congress information comes from you.
Q: How do I know the width of my spine?
A: The spine width is specified in the quote. Bookmobile can also provide a cover template. Our formula for the spine width is the page count divided by the paper's pages per inch (PPI) + .015625.
Q: Can Bookmobile provide an ISBN or bar code?
A: With an ISBN, Bookmobile can create a bar code and place it on the cover. Bookmobile does not provide ISBNs.
Q: How does Bookmobile ship?
A: Bookmobile sends proofs via UPS Next Day Air and books via UPS Ground. A zip code is necessary to calculate shipping costs. Other shipping options are available, although Bookmobile does not recommend sending large numbers of books via USPS.
Q: What additional costs may be incurred?
A: Bookmobile charges $80.00 per hour for corrections made after proofs. Even a simple correction, like adding a comma, requires rerunning a book through preflight and setting it up again for press. Any changes to a book's specs or to shipping also affects cost.
Q: How can the most common problems with files be avoided?
A: There are a handful of common problems regularly encountered at Bookmobile. To avoid these, be sure to select the "use document bleed setting" in the print dialog when creating the PDF. Format the interior as a single-paged file, not in spreads. Include crop marks, but keep them 1/8" outside of the bleed area. Double-check page counts and trim size. Include blanks in the file and count them and front matter in the page count. If file is password protected, provide the password. 
More questions? Let us know.