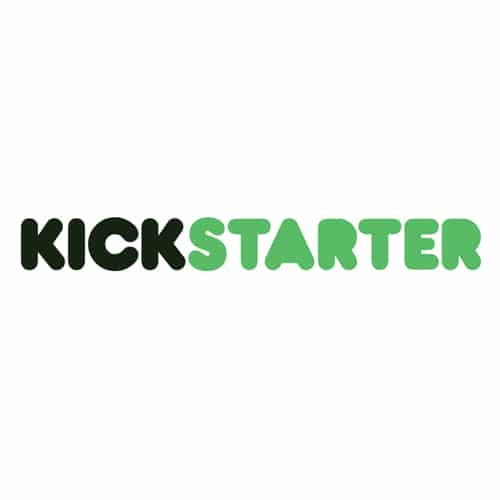 Kickstarter Book Publishing Services
We Bring Kickstarter Books to Life
At Bookmobile, we offer the perfect balance between technical innovation and traditional book-printing values for Kickstarter book publishing. Our high-quality printing comes with options like color inserts, French flaps, foil stamping, debossing, and more. Plus, we can fulfill backer rewards, as well as orders from your website and from bookstores.
Join the growing number of Kickstarter creators that we're happy to call our clients.
Kickstarter Printing: 50 or 10,000 Copies, Hardcover or Paperback
Digital book printing is ideal for Kickstarter print runs of up to 2,000 copies, and Bookmobile is the only short-run digital book printer that provides a wide range of options such as flexible trim sizes, color inserts, foil stamping on paperback covers, debossing, embossing, translucent vellum dust jackets or inserts, end sheets for paperbacks, French flaps, and more. See our Gallery for a sampling of the incredible variety we offer.
Bookmobile began as a design and typesetting firm working with distinguished publishers such as Graywolf Press and University of Minnesota Press. Our Comprehensive Quality Check services are based on our 33 years of experience on the production line, ensuring that every detail is right. When quality, cost, and schedule are paramount, museums, galleries, artists, university presses, and literary presses choose Bookmobile.
Because offset book printing is often best for print runs over 2,000 copies, we've also partnered with Friesens, a major North American printer, to provide offset printing to our Kickstarter creator clients.
Get a quote now and plan your budget!
Backer Reward Fulfillment
Fulfilling backer rewards can be a headache—and the more successful the campaign, the bigger the headache! We make it easy to fulfill backer rewards with our own fulfillment and distribution service, Itasca Books, which is right next door to our printshop.
Request more information about our fulfillment services.
Distribution Services
Besides fulfilling backer rewards, we can warehouse books and fulfill orders for books sold online. And while selling to bookstores does not work for every creator and every project, when it does, we can sell your books to bookstores on your behalf.
Request more information about print distribution to the trade.
Kickstarter Resources on Our Blog
Recent How-To Blog Posts about Kickstarter Projects
Kickstarter Creators Kick It With Cool Book Printing
Budgeting Your Kickstarter Book Project
Budgeting Your Kickstarter Book Project, With Bookstore Distribution
Selling Your Fine Art Photo Book: Tips From Cutting Edge Book Publishers
Recent Kickstarter Publishing Case Studies
Anime and AnimEigo, the Biggest Kickstarter We've Printed Yet
Moss, Kickstarter Journal Book Printing
Hearten, Kickstarter Magazine Printing
A New Kickstarter eBook and Print Book
TAKK, Fine Art Photography and Essays Funded by Kickstarter
Irish Photographer Discusses Kickstarter Funding for Two Spectacular Landscape Photo Books
Printing a Graphic Novel Funded by Kickstarter
Secret Atlas of North Coast Food, Local Food, Local Printing