Bookmobile now offers custom slipcases! A slipcase can house a hardcover or paperback, and multiple titles and volumes are an option too. Above is Volume 1 and Volume 2 of David B. Milne: Catalogue Raisonné of the Paintings, from the University of Toronto Press (UTP).
Looking for an extra wow factor? A slipcase adds it, while also protecting your book from dust and light (and photodegradation).
Bookmobile's slipcases are produced with high-quality cardboard, covered in an Allure cloth or Rainbow Antique paper, with foil stamps available for the front, spine, and/or back.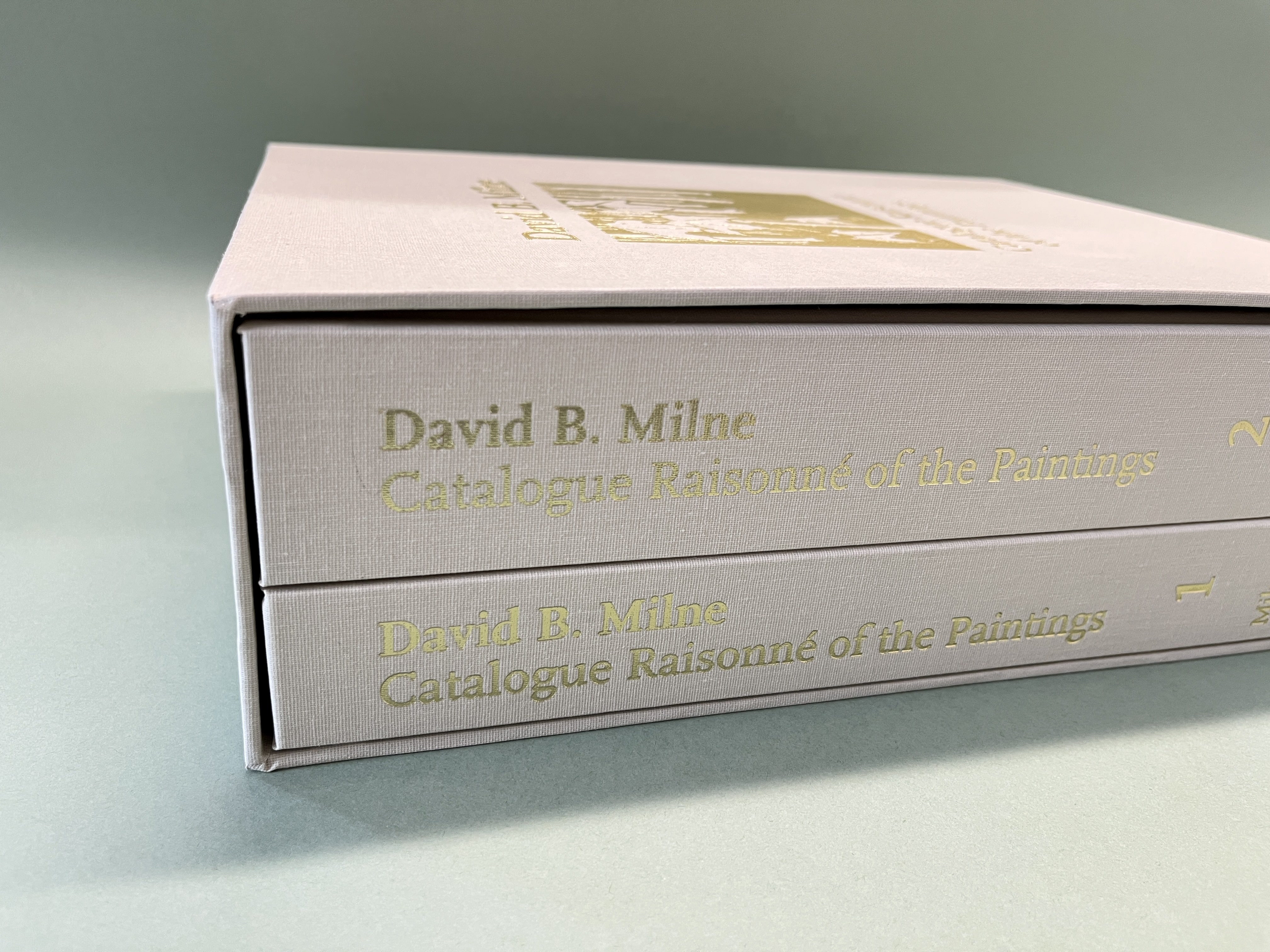 Custom Slipcases for the University of Toronto Press
Bookmobile has been working with the University of Toronto Press since 2008. We've done many special print runs* for them, but David B. Milne: Catalogue Raisonné of the Paintings is the most spectacular yet!
Not only was this print run two volumes, but we scanned the interior from a previous run because files were no longer available–including roughly 3,000 b&w halftones and 200  color images.
While preflight was at work scanning, our Production Manager was matching materials. UTP wanted to match the original as closely as possible. UTP gave us the specs from the original run, and we compared that to materials available today. So after some research and samples, we special-ordered the hardcover and slipcase material (Allure Canvas L0810), endsheets (Loop Birch Anti que Vellum C), and gold foil stamp (S145-RFX).  
The hardcovers are 9-1/4" x 12", 538 and 784 pages, b&w interiors on 50 lb. white uncoated, plus each has a 4-color insert on 80 lb. matte coated white. Perfect bound and cased in, each volume has a foil stamp on the front cover and spine, plus Ecru headbands.
The slipcase has a foil stamp on the front cover and spine as well.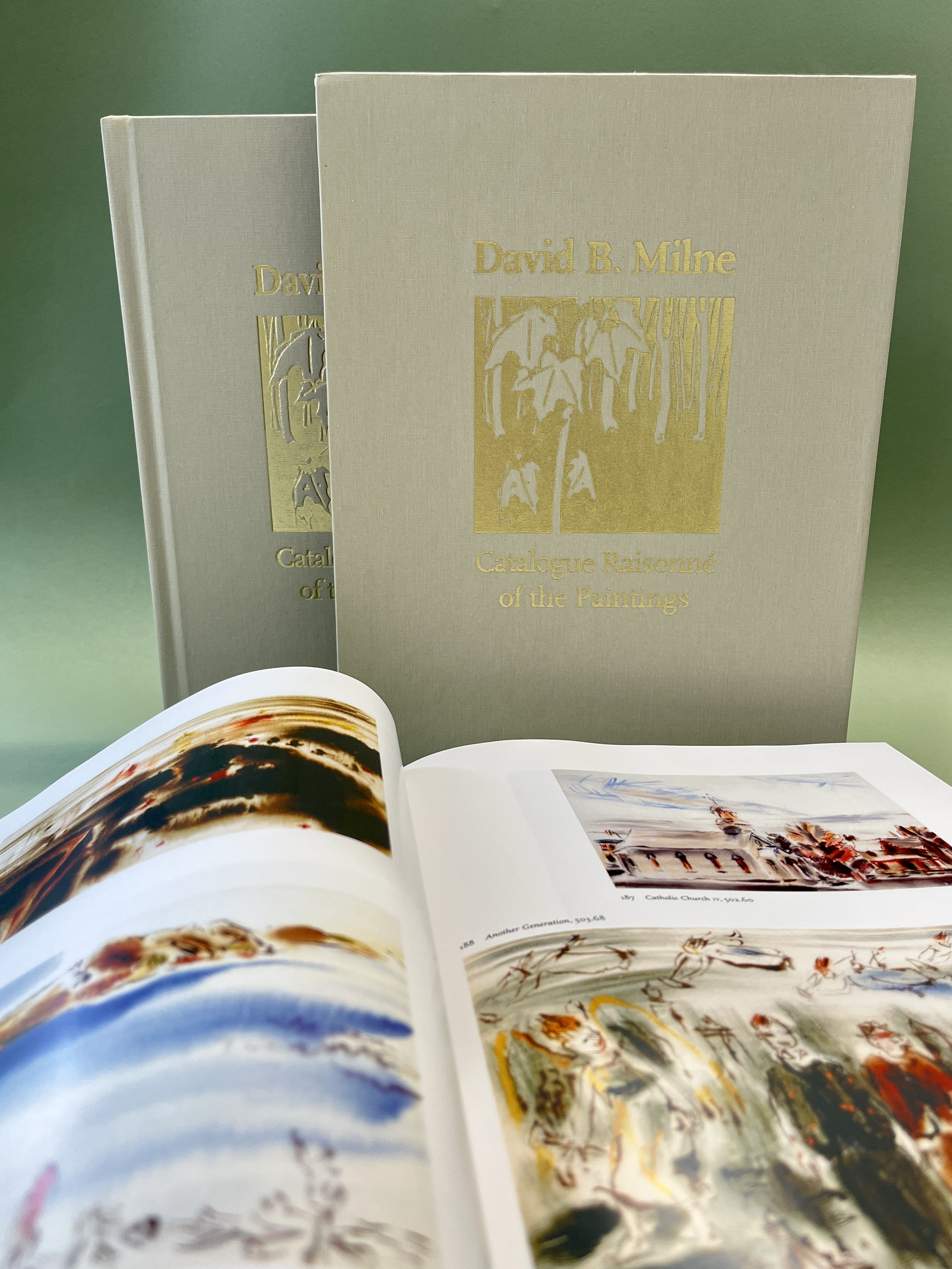 Pricing for Custom Slipcases
Slipcases are produced with the print run of your book, so contact me with the specs of your title, what you're considering for the slip case, and I will send a print quote. Pricing is not available online–the slip cases are custom manufacturing and require custom pricing!
Books are shipped inside their slipcases and we recommend shrink wrap as well. We do not produce or ship slipcases only.
*The Canada 150 Collection, a special selection of outstanding books to celebrate Canada's 150th anniversary
Bookrolls and Scribes in Oxyrhynchus, gatefold color inserts up to wide
How the Page Matters, a blind deboss on an uncoated vanilla cover stock