Ready to print your art books? Bookmobile offers terrific quality and customer service, plus competitive pricing. Book printing is our sole focus—for the past twenty plus years we've combined traditional printing values with the latest digital print technology. All color pages print on one of our Xeroxes (800, 1000, or Versant), which print at 2400 x 2400 DPI at a 200-line screen. The printers use less fuser oil than past digital printers, and they deliver a smooth, offset-like finish and pure color. The Xerox prints outstanding midtones, crisp text, pure neutrals, detailed shadows, and bright highlights. Our color prints CMYK, so if a Pantone or RGB color is specified, it is converted to CMYK. We offer full-color file guidelines here.
At Bookmobile, we print many art books for a variety of museums, galleries, and artists. We can produce paperbacks or hardcovers, with run lengths from 25 to 2,000 plus copies. Unlike other digital printers, we can produce odd trim sizes all the way up to 12″ x 12″.
Previous posts have looked at the fine art photography books we've printed, and the two fine art painting titles featured above and below prompted me to write a new post to show them off!
---
Thornton Willis: Interview and Essays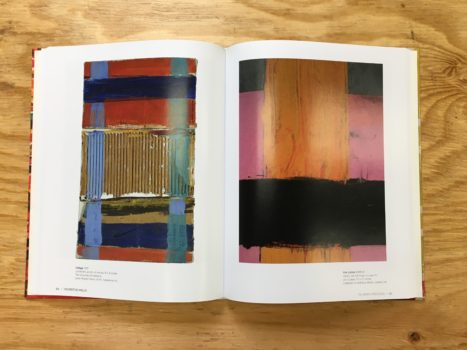 Thornton Willis is published by Greenpoint Press Art Books, and edited by Vered Lieb. The book is 8-1/2″ x 11″, PUR bound, and cased in with a gloss-laminated printed case, cream endsheets, white headbands, and a 4-color dust jacket with gloss lamination. The interior is 174 pages and prints 4-color on 100 lb. gloss-coated white stock.
The Greenpoint Press Art Books designer, Robert Lascaro:
The book was extremely well received and praised by people attending the launch at the Elizabeth Harris Gallery in New York. But I think even more important was the impression the book made on Vered Lieb, the book's editor, and myself, as we opened the first carton and started looking at our books—we were both overwhelmed by the great printing and binding! Vered has seen Thornton's art printed over the years in many formats—articles, web press cards, and catalogs—and she found the reproduction of his art by Bookmobile to be the best she has ever seen. Before coming to Bookmobile, I had test-printed our book at a number of on-demand printers and had been disappointed with their early test copies. Your printing fulfilled my best hopes and expectations. Two areas of importance to me as an art book publisher and designer are the vibrant color reproduction that clearly delineates the texture of the Thornton Willis's paintings and good binding, and both these aspects of the book were excellent!
---
Irving Marcus: Romance & Disaster, A Retrospective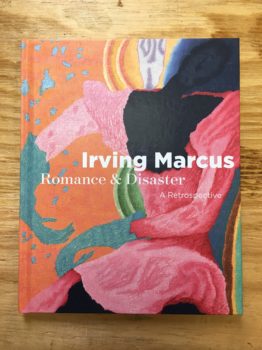 We printed Irving Marcus for Glue and Paper Workshop, on behalf of the Jen Shrem and Maria Manetti Shrem Museum of Art at the University of California, Davis. Glue and Paper Workshop used our color profile and guidelines to ensure the best reproduction of the artwork—as a result, hardly any adjustments needed to be made to the test pages or proofs.  The book is 8-1/2″ x 10-1/2″, PUR bound, and cased in with a matte-laminated printed case and Rainbow Antique Melon endsheets. The interior is 96 pages and prints 4-color on 100 lb. matte-coated white stock.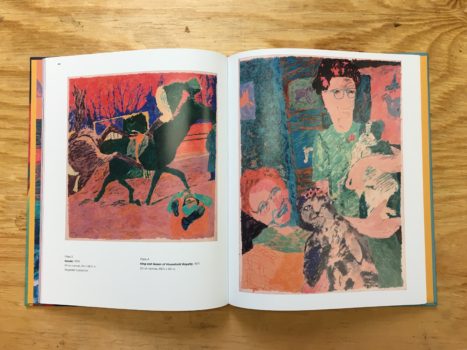 ---
Why Bookmobile to Print Your Art Books?
In short, our short-run print quality is excellent, our pricing is affordable, and we offer many options.  Customize with a square trim size, translucent vellum insert, foil stamping on a paperback cover, and more. Browse our Gallery to see the full breadth of what we offer!
Bookmobile can perfect-bind as few as 16 pages, and we offer PUR binding for durability with coated interior stocks. And with a minimum run quantity of just 25 copies, artists can print short runs and order reprints as needed—which means no worries about storing inventory or cash flow complications.
---
---