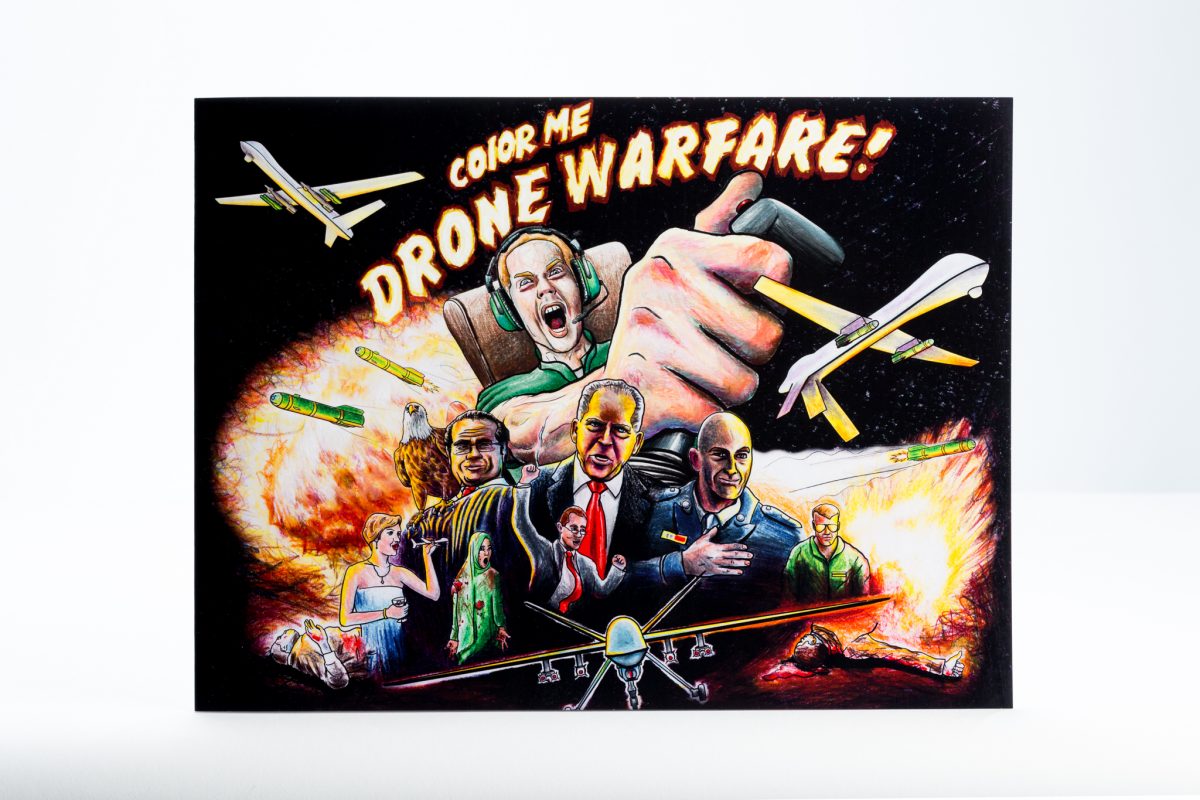 Color Me Drone Warfare!
Publisher:  OR Books
Pages/size: 40 pages, 12″ x 9″
Text printing: Black ink only on 70-lb. white uncoated stock at 382 PPI
Binding: 4-color paperback cover on 10-pt. C1S stock with gloss lay-flat film lamination
Printer: Bookmobile
A coloring book printing produced by The Cluster Project, a web gallery and blog. We recommended it to our publisher client OR Books as a good fit for their list, and they are now publishing it.