Being Seen: Celebrating the Male Nude in Art is a fine art photo book printing, recently printed by Bookmobile, and published by the photographer Andrew Graham. Andrew printed a hardcover and paperback, and the paperback edition is for sale on Artmobile.
As Andrew says, if you are offended by the human naked form, please go no further.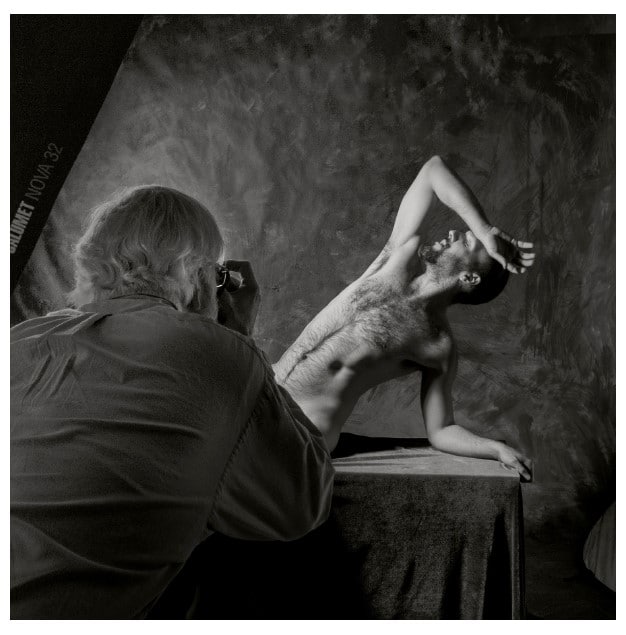 Andrew lives in Connecticut with his husband and has been a self-taught photographer for decades. From Andrew,
The unclothed body is an amazing art form, so changeable with pose, light, mood, the energy of the day, and the relationship between the model and the photographer – so many variables, which make a challenging, yet possibly magical photograph.
Fine Art Photo Book Printing
Andrew printed both a hardcover and paperback run of Being Seen with Bookmobile. Both editions are 12" x 12", 190 pages printing four-color on our 100-lb. matte coated white stock.
Andrew's photos are black and white, but we printed them 4-color process on our color printer. Our color printer does a great job with deep, rich black tones.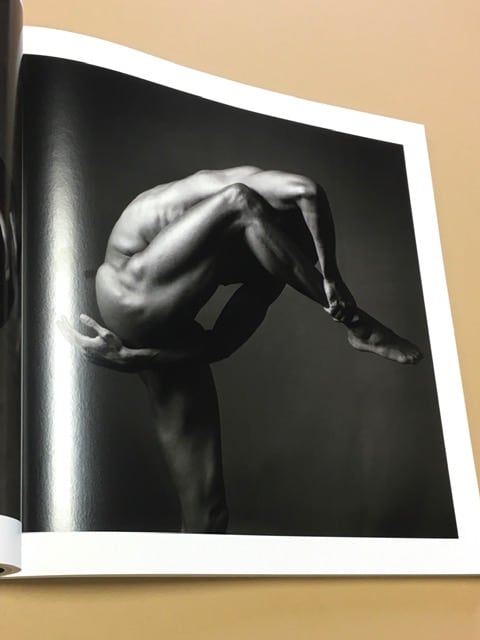 Andrew worked with Julie Poling at Bookmobile and said:
Julie is wonderful to work with! She is very responsive to calls and emails . . . positive, informative and makes the experience at Bookmobile a pleasure!
Artmobile
The paperback edition is for sale on Artmobile—and Andrew had our first book to sell out on Artmobile, so a reprint is already in progress!
Artmobile enables you to sell your book easily on the Artmobile.com website and optionally on Amazon. Artmobile can ship orders you take yourself and fulfill your crowdfunding rewards. For sales on Artmobile.com and Amazon, Artmobile pays you monthly, net of sales and warehouse fees. 
To see how the Bookmobile + Artmobile combination can work for you see our Print & Sell Calculator.
Why Bookmobile for Fine Art Photography Book Printing?
Books are our sole focus at Bookmobile and over the past 20+ years we've worked on joining traditional printing values with the latest digital printing technology. For photographers, we print test pages in advance of the order, so any major adjustments to the files or the color profile can be done before full proofs are seen. Curious about our printers? Read more technical information at Art Book Printing.