Creating a PDF from InDesign for Printing at Bookmobile
(If you have not already installed the Bookmobile PDF Job Options file, please download it here.)
IMPORTANT NOTE: do not convert images to CMYK when creating your PDF. Leave them as RGB. Letting our hardware RIP do the conversion gives best results.
1. With your InDesign book file open, select the Bookmobile PDF preset to use for output
by going to File / Adobe PDF Presets. The preset is called Bookmobile PDF Job Options: select it.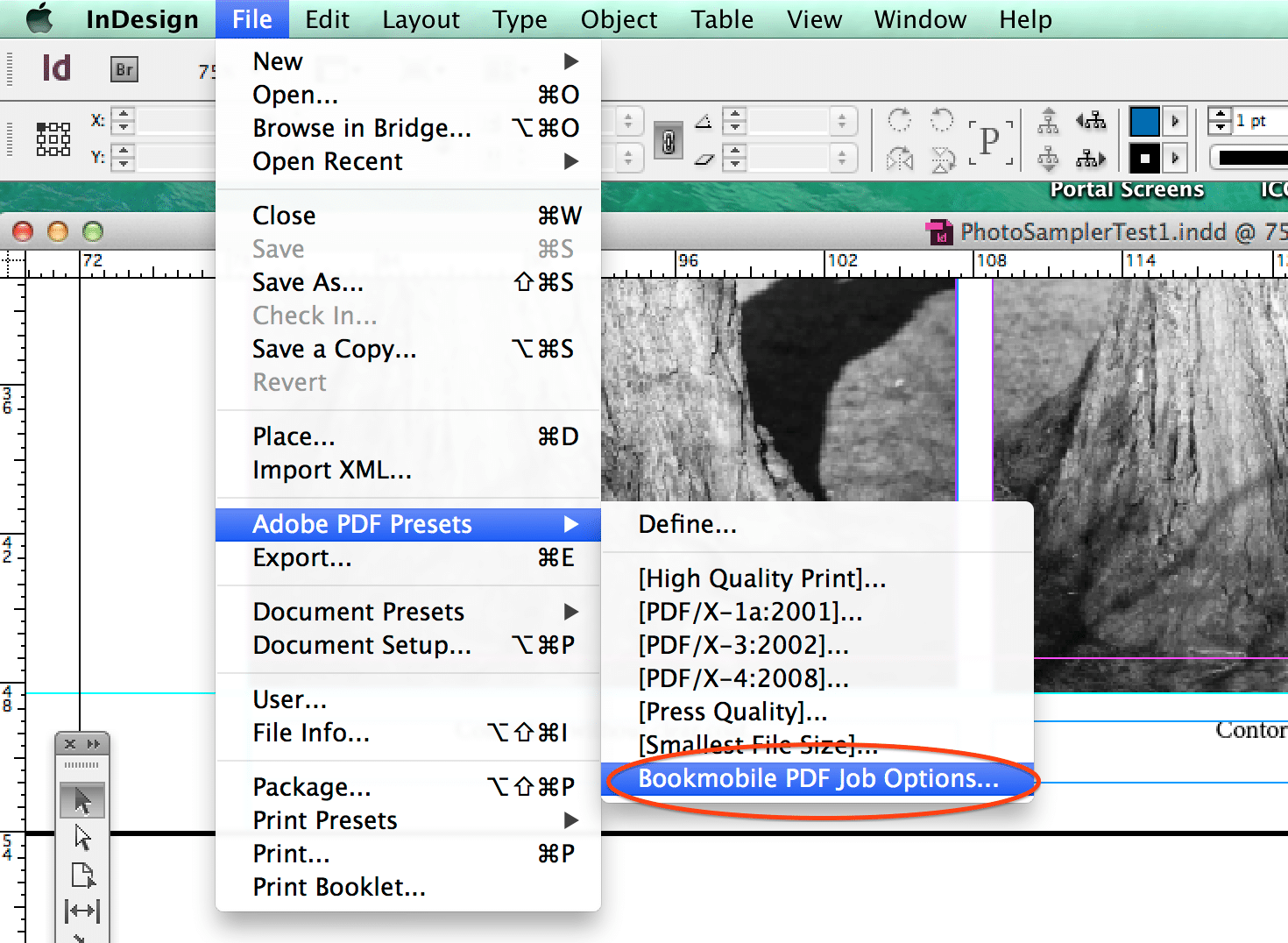 2. Name your output file and indicate where you want it to be saved. Then press Save.
Tip: it is a really good idea to name the file with the title of your book and description of the file, something like: ParfreysGlen_Interior.pdf, or ParfreysGlen_Cover.pdf. Add your imprint name to make it bulletproof: Photonic_ParfreysGlen_Interior.pdf.
3. Finally, click the Export button on the Export Adobe PDF screen. The PDF will open after InDesign is finished creating it.